Laura McElroy, Subject Expert and Communications Strategist 
Officer-involved critical incidents often lead to turmoil and chaos for a community. They can leave officers feeling frustrated and even resentful of the perceived lack of support and leave citizens feeling angry and suspicious of their police department. While there is no easy fix for this type of divide, there are steps an agency can take to heal after such an ordeal or to prevent the conflict altogether. The foundation is holding good communication as a core value of your organization. Of course, good communication involves listening as well as messaging. An agency's body-worn camera (BWC) program can serve as an excellent opportunity for exercising this value. Whether you are drafting a policy, initiating a BWC pilot program, have fully deployed BWCs, or are dealing with a critical incident involving an officer wearing a camera, your communication about this technology is an ingredient to your success.
Why Agencies Should Embrace Communication as a Value
Building a Team Approach to Policing
Any police department's greatest asset is an informed and engaged community. If the department shares information on all aspects of its operations and is open to healthy two-way discussion, it naturally leads to more citizen involvement in achieving the agency's mission and vision and carrying out its values. This applies to all department programs, including BWCs. Sharing and receiving information is the first step in motivating citizens to get involved and building a team approach to solving neighborhood problems and preventing crime. If citizens believe an agency shares their values, concerns, and goals, the natural byproduct is trust—in the department's leadership and its officers.
Building a Healthy and Informed Internal Culture
Embracing two-way communication as a value is important for both the internal audience and the organization's overall health. By consistently sharing its mission, vision, and values, a department provides officers and employees with a higher purpose—protecting those who cannot protect themselves. It reminds them that they belong to something larger than themselves that is committed to serving others. Regular and strategic communication also helps officers and employee develop an understanding of how their jobs and daily efforts contribute to achieving the mission and vision and carry out the department values. This connection to a higher purpose improves overall job satisfaction and a willingness to contribute. Regular communication should include information focused on officer wellness and safety, as well as professional growth opportunities to help balance frustration with the revolving door of the criminal justice system. A healthy internal environment makes launching new programs like BWCs less problematic. By utilizing its existing communication system, the department can share the benefits and ultimately create more buy-in for programs or decisions that may initially cause concern among the officers.
How Departments Can Implement their Communication Value
Engaging Your Community
In the absence of a recent controversy or incident, it can be challenging to generate community interest in the task of developing a BWC policy and program. If a department has adopted communication, internally and externally, as a core value, overcoming public apathy on the topic is an automatic priority. The onus is on the agency to involve citizens in the process.
Seven out of ten Americans communicate via social media accounts.[1] It makes sense to use this tool to solicit public input on your BWC program. Considerations for how to make use of this tool are listed below:
Hold a Facebook Live Townhall meeting – Hosted by the chief to answer citizen questions and to hear their concerns. Citizens can participate without committing time to attending a meeting.
Create a video to share online – This can be done simply and inexpensively with a smartphone.  With 69.5 percent of Americans watching video online, it is the fourth most popular activity on the web.[2] This is an effective means of reaching citizens with your message and your call to action. See this example from Hillsboro, Oregon.
Post your policy on your website – Solicit input from citizens on your website by posting a draft of your policy with instructions on how citizens can provide their feedback.
Conduct online and in-person surveys –Agencies such as the Los Angeles Police Department and the Camden County Police Department have used this method to obtain citizen feedback. Questions should address hot-button issues: privacy, activation, and deactivation of the camera, and whether video should be released publicly.
Host or attend community events – Many agencies that host BWC community meetings have struggled with low turnout. Agencies should consider requesting to be on the agenda at community, civic, business or neighborhood watch meetings that typically have large turnouts. The agency should develop a BWC PowerPoint presentation with key messages and answers to frequently asked questions. This allows multiple commanders to attend meetings and share a consistent message. The presentation should also include video examples of the camera's limitations to help establish realistic expectations within the community.
Meet with police critics and advocacy groups – Either invite police critics to the department for a discussion or offer to meet at their location. This is an important step for establishing that the agency values all input and wants to collaborate with all citizens. Such invitations should persist, even if initially rejected.
Host a BWC citizens' academy – This can be an effective way to create realistic expectations and make the community aware of BWC limitations. Invite community, business, elected, and activist leaders to a hands-on demonstration that puts participants through a critical incident scenario while wearing a BWC. The playback will show the participants numerous limitations of the BWC: the camera does not capture everything that the eye sees, it may not record danger cues that the officer sees, camera speeds and distance differ from real life, and objects or people can block the camera's view or the camera may be bumped into a different position, causing it to record something other than the critical incident.
Invite local media to a BWC training – Hold this training at the same time as the citizens' demonstration to broaden reporters' understanding of BWCs. The subsequent news reports on television, radio, internet, and in the print media can also reach a large community audience.
Present before your city or county council – This presentation has two purposes: to keep your elected officials informed and answer their questions, but also to reach engaged citizens who attend the council meetings or watch them televised live.
Conduct officer focus groups – Equally important to soliciting community feedback is engaging officers and supervisors about their thoughts and feelings regarding BWCs. When the Los Angeles Police Department conducted eight officer focus groups to decide whether it should release BWC video of officer-involved shootings, the officers agreed with the public that the videos should be released.
Managing the Public Messaging of Critical Incidents
Insulating the Agency from Disproportional Public Criticism
If the agency has embraced communication as a value and therefore citizens and officers are working side by side on shared goals, the agency is in a stronger position to weather the inevitable critical incidents that are part of the dynamic nature of policing. As an agency develops a reputation for consistent communication on all aspects of policing—operations, policy, procedure, training, investigations, and outreach—it also begins to foster trust with the local media. Media outlets start to have faith that the agency will "do the right thing" and will share information that does not directly jeopardize an investigation or officer safety. While releasing information that is not wholly favorable to  the agency is unpleasant, it is a necessary step in building trust in the organization. While an agency might wish to avoid releasing internal affairs cases that rise to the level of violating the department's core values and mission, it is necessary to ensure public confidence in the leadership's ability to police itself. This level of transparency will ultimately help sustain confidence when something erroneous or inappropriate occurs. Instead of stories questioning the agency's integrity, limited news coverage about the actual incident is an anomaly, not the norm. The department leadership and its officers earn the benefit of the doubt from the local media and the citizens they serve. As stated in Good to Great Policing: Application of Business Management Principles in the Public Sector, "a crisis that involves fault on the part of the agency should be dealt with honestly, openly and—when appropriate—apologetically or with obvious sorrow."[3]  Retired Chief Terry Hillard of the Chicago Police Department offered this advice: "When you mess up, 'fess up and clean up."  This same philosophy applies to the release of the BWC video. Inevitably, when a high-profile, controversial critical incident occurs, the public will expect to see the footage. The agency should establish a consistent pattern of when and how it releases video after a critical incident, so the local media and citizens can depend upon it.
Agencies around the country have established different communication patterns based on the public standards and expectations of their communities. In Seattle, all BWC video, 911 calls, related surveillance video, photographs of a subject's weapons, and a basic statement providing the initial facts of the case are released within 24 hours. The department's policy requires the release within 72 hours, but the department's practice is 24 hours. This raw material is posted on the department's blog, SPD Blotter. See this example from the SPD Blotter. In this officer-involved shooting, the department released dashcam video, cell phone video, and BWC video. The agency believes this immediate release of video and facts has garnered more public trust in the department and helped build a productive working relationship with the local media.
In stark contrast, is the Los Angeles Police Department's (LAPD) practice of creating a well-produced community briefing that is released on its YouTube channel within 45 days of an officer-involved shooting. Since LAPD began implementing this policy in June 2018, the California Legislature has passed a new state law that requires all local law enforcement agencies to release BWC video of officer-involved shootings in 45 days. An example of one of LAPD community briefings can be found here. These briefings are thorough and informative but have also raised some criticism of being too edited and orchestrated.
Striking a balance between Seattle's release of raw footage within 24 hours and Los Angeles' release of a produced community briefing within 45 days is the Las Vegas Metropolitan Police Department's policy of holding a media briefing and releasing all applicable footage within 3 days. The Sheriff, Undersheriff, or an Assistant Sheriff provides the media with the basic facts of the case and then plays the video at the news conference. The executive also provides a live, play-by-play description of any video that is released which provides context and a better understanding of police tactics. This policy has been well received by the local media and law enforcement critics. The videos are also posted on the agency's YouTube page.
Releasing BWC video after officer-involved shootings or any other high-profile critical incidents should be part of a department's crisis communication plan. That plan should also include the following:
Monitoring and disseminating information on social media
Establishing the agency as the official source of information
Quickly refuting false narratives
Coordinating the agency response with the mayor or the city manager
Contacting the subject's family and sharing footage if possible
Keeping key stakeholders informed
Holding regularly scheduled media briefings
Projecting strength and leadership while still showing compassion
Being as open as the investigation allows
Publicly accepting responsibility when appropriate
Communicating with your internal audience\
Providing ongoing social media monitoring and updates after the initial scene is cleared
A department's public information office should practice the crisis communication plan with smaller incidents, such as a weather event impacting traffic with street flooding, downed trees, or inoperable traffic lights. The office could also practice the plan with a smaller crime scene that is using a temporary perimeter preventing people from accessing their homes or places of work. The public information officer would notify the local media that the agency is shutting down normal channels of communication and distributing all information through the department's strongest social media platform. The Orlando Police Department did this effectively during the mass shooting at the Pulse nightclub in 2016. The Orlando Police Public Information Officer tweeted that the department's Twitter feed was the official source of information and that the department would share all information via this platform.  A second tweet stated that the office would not be answering telephone calls or responding to emails or text messages.[4] The public information team would then exercise each applicable step of its crisis communication plan so that employees and officers are familiar with their roles during an incident.
Acting quickly to release information and footage is imperative. If the investigation prevents the immediate release of footage, a chief or sheriff should still discuss these constraints at a news conference or via other channels to explain when the public will see the footage. The time spent with citizens, critics, leaders, and the local media will help the community understand the needs of the investigation and the limitations of the footage. While the pre-incident community outreach efforts will not inoculate the agency from public outcry if the critical incident is controversial, they can help balance news coverage and calm community concerns. An agency is as strong as its relationship with the community. With robust communication, BWCs can be an important tool for strengthening that relationship.
To request training and technical assistance (TTA) from Subject Expert Laura McElroy on effective communication strategies for BWC programs, complete the TTA Request Form on the BWC TTA website or contact us at bwctta@cna.org.
---
[1] Pew Research Center. (February 2018). Internet and Technology Social Media Fact Sheet. Retrieved from: http://www.pewinternet.org/fact-sheet/social-media/
[2] Statista. (November 2017). The Statistics Portal, Statistics, and Studies from More than 22,500 Internet Sources.
[3] Office of Community Oriented Policing Services, Police Executive Research Forum. (June 2007). Good to Great Policing: Application of Business Management Principles in the Public Sector.
[4] Office of Community Oriented Policing Services, Police Foundation. (October 2017). Rescue, Response and Resilience, A critical Incident review of the Orlando public safety response to the attack on the Pulse nightclub.
---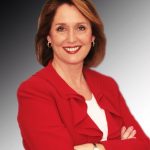 As a technical advisor for U.S. Department of Justice, Office of Justice Programs, Laura McElroy shares best practices in building collaborative partnerships and trust through community engagement, media and social media strategies. She spent eleven years as the Director of Communications for the Tampa Police Department and sixteen years as an award winning reporter and anchor.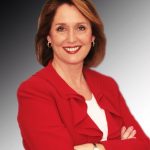 Latest posts by Laura McElroy (see all)