One of the greatest assets a police department has to reduce crime is an engaged community. Citizens who cooperate with and support their law enforcement agency are more likely to call, tweet, message or text officers when something is amiss; they will work with officers to prevent and solve crime. This critical problem-solving partnership is the foundation for improving public safety. In many cases a police department relies on information from community members to solve serious and violent crimes, and the flow of that information is best when the community is positively engaged with the law enforcement agency.
Social media and live streaming allow agencies to reach individual citizens and engage with them on a one-on-one level. These digital tools provide a way for police departments to create new problem-solving partnerships to help reduce crime and increase officer safety. Each social media platform is a window for reaching a different demographic—including, potentially, people interacting with law enforcement for the first time. Social media can be an effective tool for connecting with those segments of the community less likely to interact in traditional ways with law enforcement.
By expanding the use of social media, law enforcement can provide accurate, timely information about their activities and mission when that serves to prevent and respond to crime and protect people and property. Again and again we have seen the impact that occurs when agencies use online platforms to share an authentic, organic moment—virtual partnership building transcends the online platforms and materializes into real relationships. Examples exist at nearly every agency: the Benicia (CA) police officer who bought a bike for a teen walking two hours to work, the Franklin (NJ) police officer who rescued dozens of caged animals from a pet store fire or the Tampa (FL) police squad that replaced a stolen X-Box for a double amputee veteran who used the game to connect with other veterans. Sharing these interactions through social media leads to better relationships between officers and citizens. When a community is reminded that officers care about them, their values and interests, they are more likely to reciprocate.
In addition, while many agencies use social media as an investigative tool to help solve crimes, using social media in dispatch centers can enhance officer safety. If dispatchers research priority one calls on social media, they can share real-time information with the officer responding to an in-progress call. The information they share could very well reduce officer injuries and fatalities.
Social media has the potential to help reduce crime and increase officer safety. Agencies can use social media to show the community they are listening to their concerns and working with them to solve their neighborhood problems. Partnerships born out of social media can help build greater respect between a community and its officers, which can ultimately increase officer safety and public safety.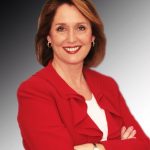 As a technical advisor for U.S. Department of Justice, Office of Justice Programs, Laura McElroy shares best practices in building collaborative partnerships and trust through community engagement, media and social media strategies. She spent eleven years as the Director of Communications for the Tampa Police Department and sixteen years as an award winning reporter and anchor.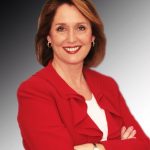 Latest posts by Laura McElroy (see all)