Crisis Communication Training
The McElroy Media Group uses scenario-based exercises that are customized to your organization. These mock emergencies create the pressure filled environment that require you to act quickly and decisively. Each practical exercise unfolds with twists and turns, just like a real life crisis. Our holistic approach prepares you to deal with every aspect of an emergency: social media, mainstream media, your customer base, and your internal audience. We focus on you projecting strength and leadership while still showing compassion.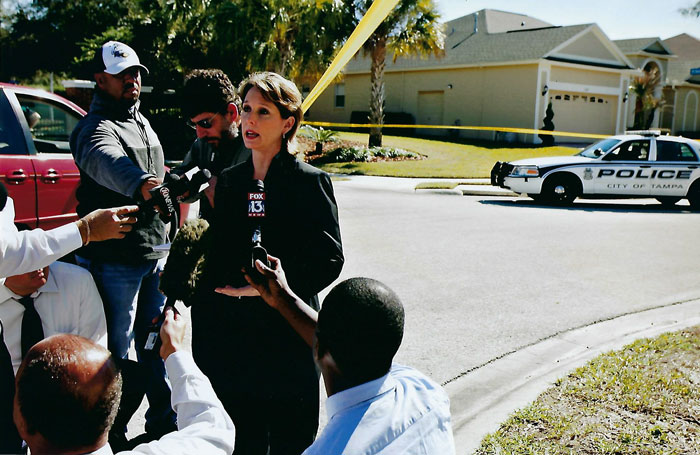 How you handle a crisis can build trust and credibility or destroy your reputation. We teach you proven techniques for managing what is said about your organization. Our real-life simulations ensure you are prepared to address the "bad news" and ready to answer the difficult questions.
Crisis Communication Response
When a crisis strikes, the McElroy Media Group will use effective strategies to minimize the impact on your organization and help put you in the driver's seat of messaging about the incident. As part of our holistic approach, we will help you craft messaging for ALL of your audiences; external, internal, customers and key stake holders. These will take many forms; media statements, practice Q & A before a media briefing, social media posts, internal emails or videos, emails or other messaging to customers and key stakeholders. All messaging is coordinated with the organization's legal counsel when litigation is a possibility. If needed, we can provide on-site coordination of the crisis.
Crisis Communication Plan Review
We conduct a thorough review of a client's current crisis, disaster or emergency response plans or any other documents related to crisis preparation. The McElroy Media Group will then provide written feedback and recommendations that will prompt an organization to make key decisions before a crisis.
Crisis Communications Plan Development
The first step is conducting a series of interviews either in-person or via phone to assess the operational and communication systems of the organization. In-person interviews will also include a site tour. This research is then used to develop a well-thought out written plan for managing a crisis. It will focus on all audiences; external, internal, key stakeholders and customers.
Ready to talk about your communication needs?